Cybersecurity became a buzzword in 2020 and for a good reason. With the entire workforce working remotely, threat actors boldly attacked vulnerable organizations and exploited their weakness to steal data, demand ransom and disrupted critical work. Will this trend continue in 2021? Will we see more cyber attacks?
We asked our exclusive team of pentesting experts to predict the trends for us, and here is what they said.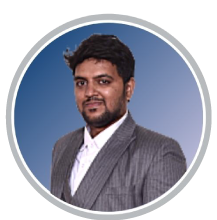 Vengatesh,
   Technical Project Manager – CSW 
Prediction #1
"The cybersecurity spotlight will fall more on Shift left strategies and DevsecOps."
#CyberSecurity #ShiftLeft
Prediction #2
Definition of IT assets will be redefined to include social media profiles, Internet Archives which will be actively targeted by cybercriminals.
#CyberCrime #CyberAttacks
Prediction #3
Deep fakes will be the next threat on which cybersecurity has to act on.
#Deepfakes #CyberThreat

    Arjun,
    Security Analyst – CSW 
Prediction #4
Spear phishing, password spraying, and exploiting internet-facing assets, are the most popular infection vector when it comes to nation-states actors' activity and will continue to dominate in 2021.
#Password #CyberAttacks
Prediction #5
Ransomware gangs will get more aggressive and will concentrate attacks on the most critical industries, including healthcare and manufacturing industries, and continue to leak hacked data on the dark and deep web.
#DataBreach #CyberAttack
     
   Satish,
Team Lead – CSW 
Prediction #6
Corporate networks or devices which can be connected by employees from outside the company's intranet or security infrastructure from coffee shops, restaurants, railway stations, hotels, and other public wifi access will be more open and prone to cyber attacks
#CyberAttack 
Prediction #7
More sensitive information leakages in Edutech & fintech industries are expected to happen in 2021.
#DataLeak 
 
   Maria,
   Security Analyst – CSW
Prediction #8
Organizations will give more importance to weakly maintained information exposed to the Internet which cybercriminals can take advantage of targeted information to deliver more relevant Targeted attacks, phishing campaigns, malware – to explore more insights and device new infiltration techniques. 
#Phishing #CyberAttacks
Can you foretell a cybersecurity trend? Here is what you should do! 
Drop your predictions here, and we will feature them on our website and social media. 
If you are interested in seeing how our predictions from other experts have stacked up, check it out here. 
And if you are worried about cyberattacks, talk to us to schedule a consultation